New Toyota 2022 Toyota Camry vs 2021 Toyota Camry for Sale near Providence l North Kingstown RI
2022 Toyota Camry vs 2021 Toyota Camry


View Inventory
A Toyota Camry has always been a status symbol in America. It represents the best of refinement and frugality, showcasing the intelligence of buyers who believe that even luxury shouldn't trump family responsibilities. When you see a Camry, you know that you're getting every single thing you pay for, and then just a bit more. The 2022 Toyota Camry is the newest model, replacing the outgoing 2021 Toyota Camry with a few more talents. While it's not a complete redesign, it's prominent enough to make the 2022 model worth your time and money. Our brief comparison between the two is serving North Kingstown Warwick Cranston Newport Rhode Island Camry lovers with the information needed to make a great decision between the two models.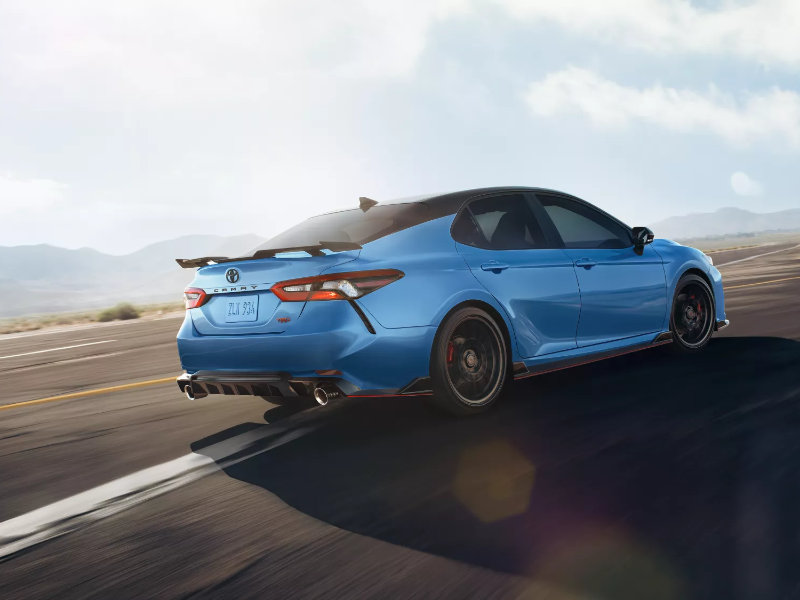 Exterior – Toyota Dealer serving North Kingstown RI
The universally beloved design of the 2022 Toyota Camry is descended right down from the 2021 Toyota Camry design. You'll see only a few changes here this year, but where there is a change, Toyota makes it count. The exterior is sportier in 2022 than in 2021, but whether that's a positive change depends on your preferences. If you love sporty, you're going to love the additional spoiler options the 2022 model throws in. Both come in 13 color options, but the 2022 model gets more defined colors like Blueprint, while the 2021 gets colors like Galactic Aqua Mica. The grille differences in your trims are obvious on both models, with a ton of grilles to choose from. For example, the XLE features a gloss-black front grille with sport mesh lower grille insert. Wheel choices are wonderful this year as well, with 19-inch TRD matte-black alloy wheels and 18-inch black-painted alloy wheels being just two of your choices. Toyota added in a few more wheels to choose from this year, so if you really want a car with just the right wheels, the 2022 Camry is an excellent sedan to take home with you.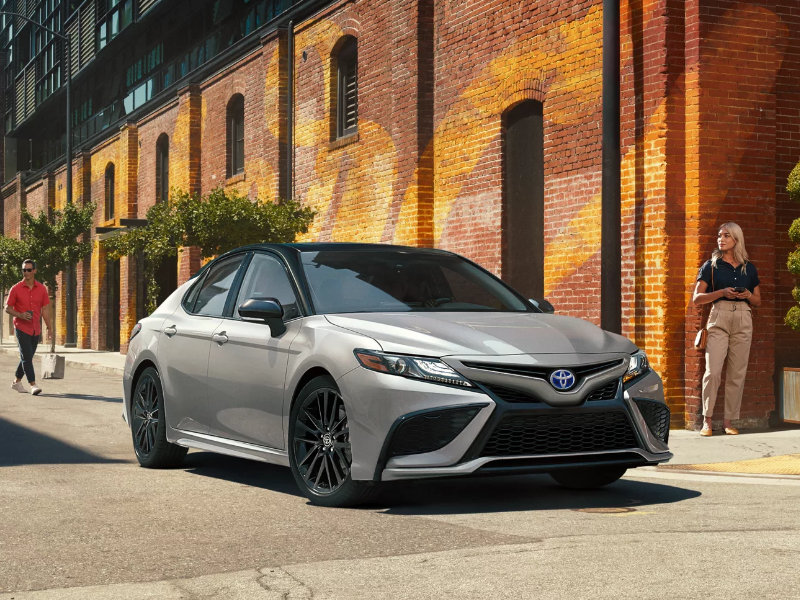 The Camry is as perfect as a mid-size sedan can be, and a great deal of that has to do with its interior. Both models start off with a 7-inch touchscreen infotainment system and upgrade to a 9-inch touchscreen later on in the lineup. Leather-trimmed multi-stage heated front seats are standard on both models in some trims, but the 2022 Camry offers treasures like this earlier and more often in the lineup. A panoramic glass roof is also on both models, although available earlier in the 2022 Camry's lineup. What you'll find time and again is that features this year are very similar, but they differ in where they appear on your trim spectrum. If you want to get a trim with most of these upscale features standard, you'll get a great deal on a 2022 Camry. Features like Qi-compatible wireless smartphone charging, 7-inch TFT multi-information display with customizable settings, and leather-trimmed steering wheel are on both models, but in lower trims on the 2022 model.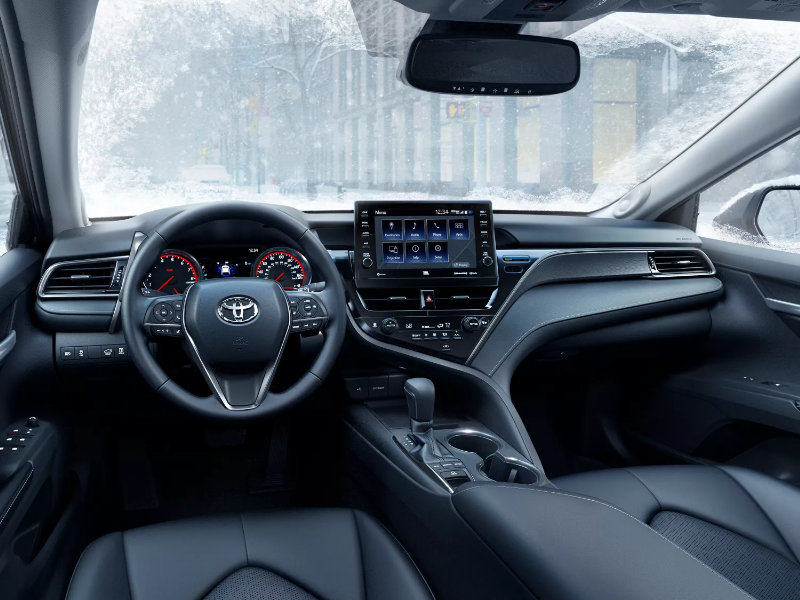 Toyota Camry Mechanical specs
The 2022 Camry is serving North Kingstown Warwick Cranston Newport Rhode Island customers with a 202 to 301 horsepower lineup. This is a carryover from the 3.5L V6 capability from last year. You can go with more or less power. Where the real capability comes in, though, is on the TRD trim of this year's 2022 model. You'll find it's decked out with TRD track-tuned front and rear coil springs, shock absorbers, and 12.9-inch front brakes with red-painted rear and front calipers. It's here that you see the 2022 model capitalize on the passage of time and most recent tech.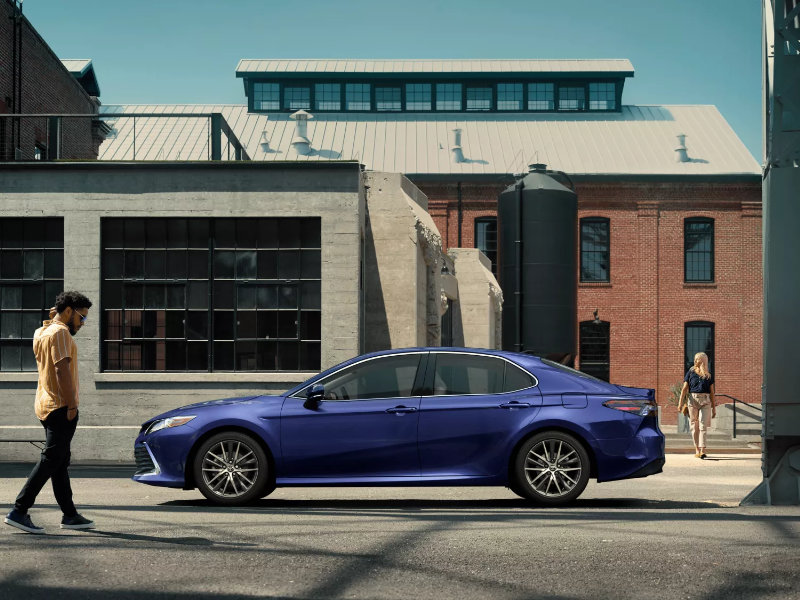 Safety – 2022 Toyota Camry dealer
Toyota Safety Sense and the Star Safety System give you both passive and active mitigation against accidents. Automatic emergency braking has pedestrian detection this year. Lane keeping systems add in active braking and steering so that you don't just get a "beep" when you're out of your lane. Your model is intelligent enough to sense danger and respond to it when you fail to do so. This is no substitute for attention, but it brings great peace of mind to busy drivers out there who don't want to lose their health or life over a moment of distraction. The Camry also has built-in design features that make it safer, such as front and rear energy-absorbing crumple zones, collision sensors, and side-impact door beams. Knowing that your sedan is equipped to warn you or even prevent an accident is one reason that so many people opt for the Camry. It's not the only reason to drive away in a Camry, but it's perhaps the best one.
We hope to continue serving North Kingstown Warwick Cranston Newport Rhode Island buyers with great deals on the 2022 and 2021 Camry this year. If you'd like to get in on the newest model, contact us for a test drive! We're here to guide you through your journey with the Camry.