New Toyota Research 2023 Toyota Crown for Sale near Providence l North Kingstown RI
Research 2023 Toyota Crown


View Inventory
Toyota has recently revealed the all-new Toyota Crown, which replaces the Avalon nameplate that has now been retired. If you're a Toyota fan, then you may recognize the name. It is the oldest Toyota nameplate. It had been manufactured since 1955 and was sold—primarily in Japan—for more than 40 years before being retired. Now, Toyota has reimagined it as an all-new large sedan for the North American market. While many automakers have retired their sedans, Toyota has continued to enjoy success. The brand really has a feel for what consumers want, and we believe that is reflected in the Crown, which is a vehicle that straddles the line between a traditional sedan and crossover SUV.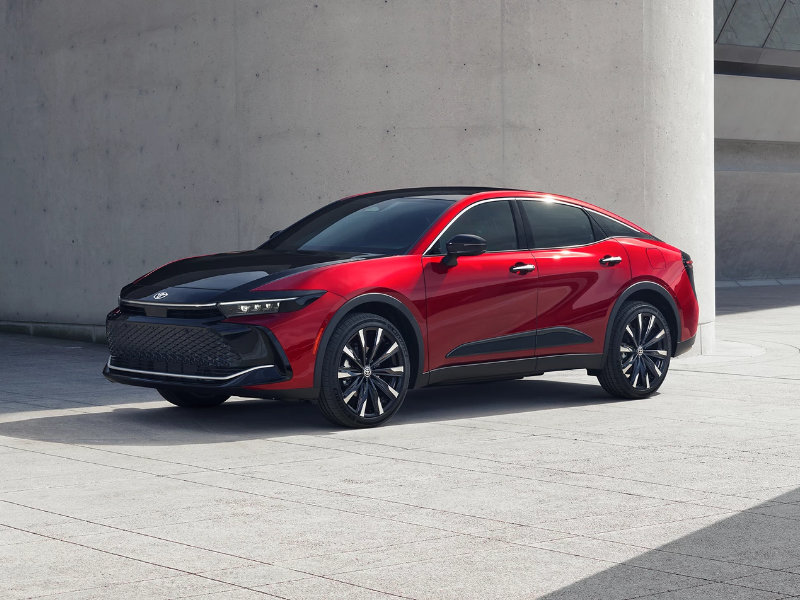 Exterior – Toyota Dealer serving North Kingstown RI
The Crown is actually a bit smaller than the Avalon, but the differences are not substantial. The Avalon wheelbase was 113.0 inches, the ground clearance 5.3 inches and the overall length 195.9 inches—or about 16.3 feet. The Crown, on the other hand, has a 112.2-inch wheelbase, a 6.1-inch ground clearance and 194.0-inch overall length—or about 16.2 feet. The new model is also notably taller than the outgoing model: 60.6 vs 56.5 inches. The ground clearance, height and the rear slope of the design are what helps create the look of a fusion between a sedan and a crossover.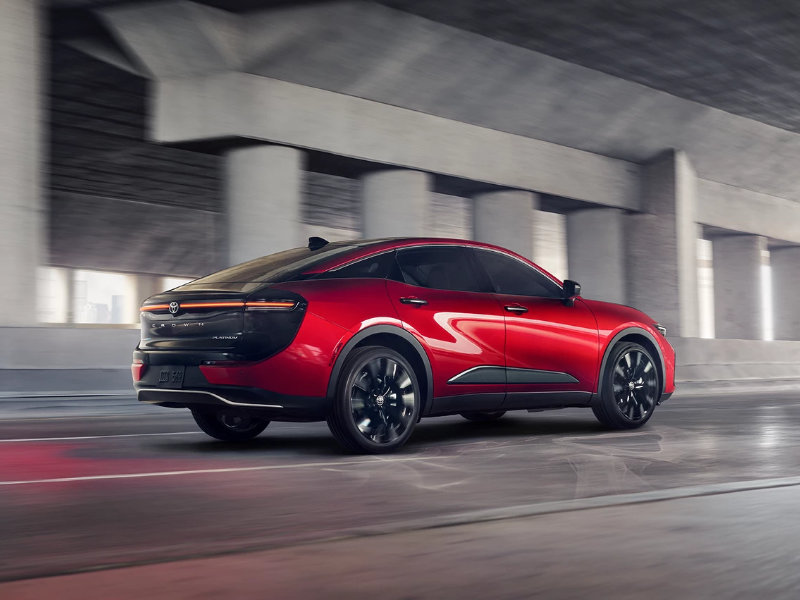 The 2023 Toyota Crown that will soon be available at Nucar Tarbox Toyota is a five-passenger vehicle. As of this writing, Toyota has not provided us the specifications, but we do expect headroom and legroom to at least be comparable to the outgoing Avalon if not more spacious. The Avalon had one of the largest trunks in the class at 16.1 cubic feet. Again, we expect it to be at least that size if not larger, and we do know that the Crown has an opening that is taller and wider and therefore more convenient. What stands out about the cabin is the quality of the build materials. The Avalon was upscale, but the Crown cabin is more in line with what you expect from a Lexus and other vehicles at that price point.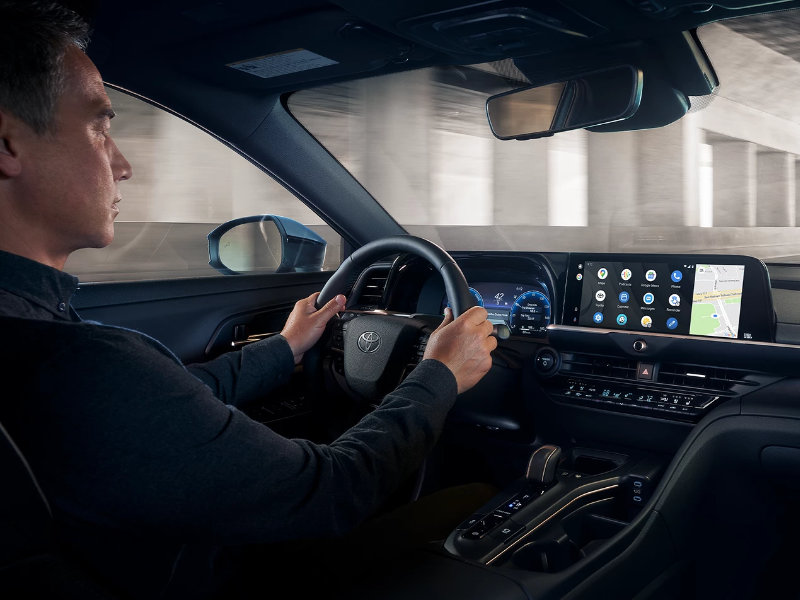 Toyota Crown Mechanical specs
A common question we've received that inspired this early 2023 Toyota Crown review concerns the drivetrain. After all, the Avalon was exclusively a front-wheel-drive vehicle, and even though all-wheel drive was a much-requested option if the internet is any indication, Toyota never offered it. Well, the interesting thing about the 2023 Toyota Crown is that Toyota has designed it from the ground as an all-wheel-drive vehicle, and no other drive layout is available.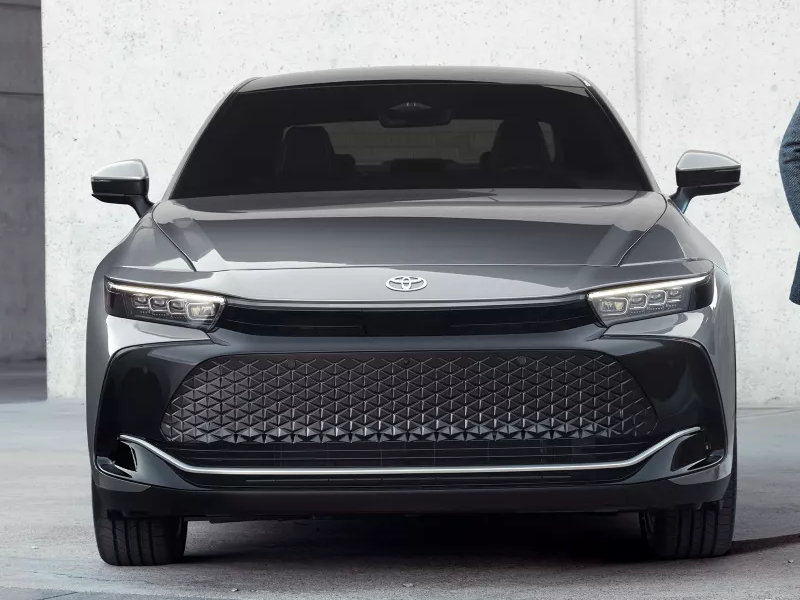 Powertrain – Toyota Dealership in North Kingstown RI
All of the Crown models that will be available through our location serving North Kingstown Warwick Cranston Providence and beyond have a hybrid powertrain, but you do have a choice in the overall performance. That base powertrain pairs several electric motors, a 2.5-liter four-cylinder engine and a continuously variable transmission, and that setup combines for 236 horsepower. The top-spec platinum model has an electric motor on the rear axle, a turbocharged 2.4-liter four-cylinder engine and a six-speed automatic transmission, and that setup combines for 340 horsepower.
Safety – 2023 Toyota Crown dealer
All Crown models available through our Toyota dealership serving North Kingstown Warwick Cranston Providence and the surrounding region will have a 12.3-inch infotainment touch screen. You'll also get all of the bells and whistles modern drivers expect, such as Bluetooth for multiple devices, wireless Android and Apple integration, onboard Wi-Fi hotspot, USB-C ports and a wireless charging pad. All models will also come with a robust suite of driver-assistance technologies, including a rearview camera, automatic emergency braking with pedestrian detection, adaptive cruise control with lane centering, blind-spot monitoring and so forth. There will likely be some options as well, such as a surround-view camera system, a digital rearview mirror and a head-up display.
If you have any questions not answered in our 2023 Toyota Crown review, call us or reach out to us via email or text. You can also reach us on our website via live chat. We're happy to provide whatever information we have available. The Nucar Tarbox Toyota team can also keep you updated as new details arrive, and you can be among the first to test-drive the new Crown at our location serving North Kingstown Warwick Cranston Providence and the neighboring communities.